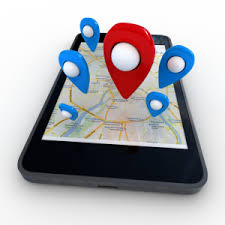 The publicly listed Gaming Innovation Group (GiG) was slapped with a $25,000 fine by the New Jersey Division of Gaming Enforcement after a breach in its geolocation system was discovered.  The technology is set in place to make sure that people from outside the state are not able to gamble online in the Garden State.
A player from Nevada attempted to access the Atlantic City-based Hard Rock Casino's online platform. He changed his data to falsely show that he was located in New Jersey, managed to play at the site and lost $29 in the process.
But the cost to GiG was much greater. After a geolocation company checked the casino's system at Hard Rock's request, it discovered the breach in the system and the problem was fixed the following day.
The Division of Gaming Enforcement ruled that GiG didn't take the proper steps to make the final call that the customer was located in New Jersey – allowing him to deceive the system.
GiG said that it was a one-time incident that was reported immediately to authorities and repaired right away.
"This one-off single incidence of out-of-state gambling was due to a technical vulnerability which was quickly discovered and reported to the regulator in New Jersey in the first week the company went live in New Jersey," said the group in a statement. "An end user from outside the state of New Jersey with technical knowledge managed to access the front end debugger to change the location and pretend to be from New Jersey."
The New Jersey gambling authority continues to keep a sharp eye on operators. It recently fined the Borgata Casino for taking wagers on two basketball games involving college teams. New Jersey prohibits wagering on college teams taking part in games held in the state.  Borgata was ordered to pay a $7,500 fine and to refund all the wagers on the game.