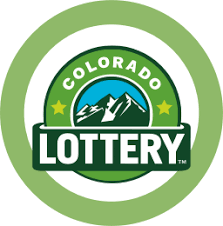 International Game Technology (IGT) continues to make its mark in the North American lottery industry. The group recently extended its partnership with the Colorado Lottery for another four years.
The terms of the new agreement, among others, will see IGT provide the Colorado Lottery with support services, technology and software until July, 2025.
The senior director of Colorado Lottery, Tom Seaver, said that agency looked forward to enhancing its current lottery solutions and technology, thereby bringing added convenience for its retail partners and players through the contract extension with IGT.
"Throughout the last five years, IGT has delivered its expertise and reliable technology to benefit all of our Lottery stakeholders and we are happy to continue to partner with them for the next several years," said Seaver.
The extension agreement will also see IGT continue to provide full system support for all draw games, claims and payments for the Colorado Lottery.
Also commenting was the chief operating officer for North America lottery at IGT, Jay Gendron. He said that the contract extension enabled the group to continue assisting the Colorado Lottery in achieving its sales objectives. He also said that he believed that the extension would bring further efficiency, convenience and innovation to retailers and players statewide.
"We're pleased to continue our partnership with the Lottery and help it maximize funds toward good causes in Colorado such as the environment, recreation and education," he said.
IGT is listed on the New York Stock Exchange. The group is considered a global leader in gaming at all levels. Players get to enjoy their favorite games across all channels and platforms, spanning lotteries, digital gaming, social gaming and gaming machines – all in regulated jurisdictions.
IGT has relationships with governments and regulators in over 100 countries around the world.  The group employees over 12,000 people. Its holding company headquarters are based in the UK, with operating headquarters in Rome, Italy; Las Vegas, Nevada; and Providence, Rhode Island.