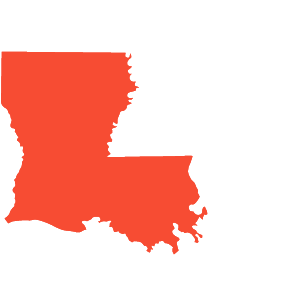 As the Louisiana legislative session ended on June 6th, hopes faded for sports betting becoming a legalized and regulated industry this year. It was also the end of the line for legal DFS this year.
H459 went to the ballot last November, and parishes that voted yes gave the green light to legalize DFS. 47 out of 64 parishes voted in favor, and this was seen as good news for the development of sports betting in the long run.
One of the hurdles seen for DFS was the establishment of tax rates and regulations.
At the time, a political consultant hired by FanDuel and DraftKings told reporters: "Given the wide support for this measure, we are hopeful the legislature will move quickly next session so sports fans can start playing games they will love."
It seems, however, that predictions were made too hastily.  A bad call was made to stuff the bill with sports betting language, and lawmakers failed to pass the bill.
This now leaves Daily Fantasy Sports in Louisiana in limbo – on the one hand, the industry is legalized and ready for regulation. On the other hand, there is no tax mechanism in place.
This is the second consecutive year that Louisiana has missed out on legal sports betting.  Proponents now need to wait until March 2020 when a new session reconvenes. This means that, at the very least, fantasy sports betting is still 2 years away.
The fact that the DFS bill was linked to the sports betting bill resulted in neither industry getting what they had hoped to get out of this session.
"Very, very disappointing," noted Ryan Berni, a spokesman for Fairness for Fantasy Sports Louisiana, a group financed by the DFS giants. "I'm especially sad for the voters of the state who voted for this. The Legislature did not uphold the will of the voters."