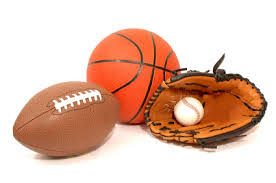 In 2016, Alabama's Attorney General announced that Daily Fantasy Sports (DFS) betting constituted illegal betting in the state and issued letters to DraftKings and FanDuel to halt operations. The two groups left the market shortly after receiving the Cease and Desist letters.
Now, three years later, Alabama is getting ready to reopen the market.
In May this year, Legislature passed a bill that welcomes DFS back under strict terms.  Operators need to register with the AG office and to pay fees and taxes to the state. It is believed that the HB 361 has the potential to generate $4 million in annual revenue.
Larger operators that manage to generate over $10 million nationwide will be subject to an $85,000 annual registration fee. Smaller operators will pay $1,000 in annual fees.
After getting the green light from the Legislature, the bill headed to the desk of Governor Kay Ivey who signed it into law last week.
The two DFS industry giants, FanDuel and DraftKings could now legitimately return to Alabama, however they haven't yet provided a timeline for this to happen.
FanDuel issued a statement where it said: "We are excited to bring FanDuel Daily Fantasy Sports to the great people of Alabama.  We would like to thank Rep. Kyle South, who fought tirelessly to bring fantasy sports back to Alabama. We also are grateful for the support from Speaker McCutcheon, Sen. Del Marsh, and Sen. Tom Whatley.  We are working hard to bring our fantasy sports products to Alabama residents and we will have more details very soon."
Alabama follows closely on the heels of Iowa, which also did an about-turn on its DFS policy as part of a new sports betting law.  The State Governor, Kim Reynolds' signature ensured that Iowa became the third state this year (after Montana and Indiana) to approve legal sports betting.
There are now just six states in the US that do not have DFS. These are: Arizona, Hawaii, Idaho, Montana, Nevada and Washington.