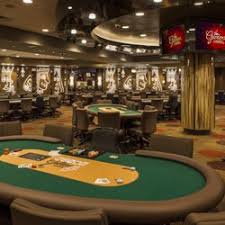 The Hawaiian Gardens-based land-casino and poker room, The Gardens Casino, has reportedly entered into an agreement with California's attorney general's office to pay $3.15 million in a settlement deal . The AG accepted the payment in exchange for not revoking the poker room's license, after its owners failed to reveal a previous federal probe and a multi-million-dollar penalty resulting from it.
The story began in 2016, when Californian AG Xavier Becerra asked state regulators to revoke the Gardens Casino's license after it was found that the casino had been handed a $2.8 million by FinCEN (the Federal Crimes Enforcement Network) and had failed to reveal this fact when applying for its state license.  The casino owners had reportedly told authorities that they had "always been engaged in honest and frank dialogue with regulators."
The casino owners met with AG officials behind closed doors and eventually agreed to pay the $3.15m penalty. The California Gambling Commission agreed to the settlement, so long as the casino also underwent a two-year compliance period.
It's believed that part of the reason that the AG was willing to enter into a settlement was because the Gardens Casino plays such an important part in the tiny Los Angeles County city's revenue. Hawaiian Gardens, the area's smallest city with a population of just under 14,500 people, budgets around $13.5 million from casino revenues for its public funds.
Speaking to the Los Angeles Times, city manager, Ernie Hernandez was quoted as saying: "For better or for worse, if this thing goes bad, we would cease to exist as a city."
The Gardens Casino is the second-largest card room in the state of California, offering its patrons 225 gaming tables to play at.  The card room employs around 2,000 people from the city and surrounding areas. Before the casino was built, Hawaiian Gardens was an impoverished area which was "literally borrowing money to pay for its own police force," according to Hernandez.