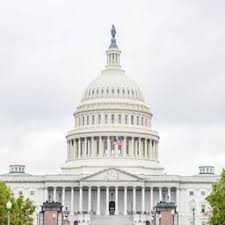 Sports betting fans in Washington DC, were left frustrated once more when it was announced that the launch of the long-awaited city-wide betting app would be delayed once more.
Although the app was due to launch in fall this year, the process was halted after a judge issued a temporary restraining order following a lawsuit brought against the district. The lawsuit, which is still pending, evolves around the contract that the district signed with the company developing the sports betting app. While the judge eventually lifted the restraining order, the three week delay initially pushed back the release to January 2020. This week, however, DC Lottery said that the launch would be delayed even longer and would only commit to a vague "sometime in the first quarter of 2020".
The District also published a map of four exclusivity zones where the sports betting app  may not be offered by other businesses besides the sports venues that operate within those zones. As such, exclusivity will be given to four major sports venues, and will exclude any businesses operating within their two-block radius to apply for a sports betting permit.
At least 28 restaurants and bars who originally thought that they would be able to operate the sports betting app within their premises were left out in the cold. They have banded together under a new organization, Bet DC (led by gaming attorney Jeff Ifrah), to see how they can fight the new exclusivity zones.
"We're extremely disappointed at this development," Ifrah noted about the newly published maps. "We were expecting a small business-friendly amendment, not one that makes the situation worse."
Ifrah said that he expected DC Lottery to be "fair and transparent" when awarding licenses to businesses.
The Lottery has said it could take up to a month and a half to review applications by businesses for Class A and Class B licenses.
Class A locations are professional sports stadiums, while Class B are venues such as bars and restaurants.  Class B locations that form part of  a chain of restaurants or bars could apply for one license to be used at all locations.
Class A licenses will cost $500,000, while B category permits will cost their operators $100,000. Class B betting apps are limited to on-premises use, while Class A locations will be allowed to provide their own sports betting apps within two blocks of the stadium.