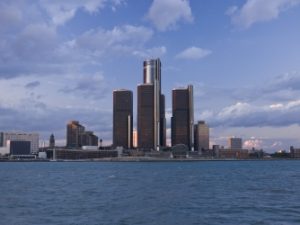 Michigan became the sixth state to legalize and regulate online poker as part of a wider expansion of online gambling and sports betting. Governor Gretchen Whitmer signed a package made up of ten bills into law on Friday, after Michigan's House and Senate approved the measure. It also makes the Wolvervine State the 20th to legalize sports betting overall.
Speaking about the new law in a statement, Whitmer said: "My top priority in signing this legislation was protecting and investing in the School Aid Fund, because our students deserve leaders who put their education first. Thanks in part to the hard work and leadership of Senator Hertel and Representative Warren, these bills will put more dollars in Michigan classrooms and increase funding for firefighters battling cancer. This is a real bipartisan win for our state."
Highlights of the new Michigan bill:
Online gaming and sports betting will be available via Michigan's casinos.
The casinos will be permitted to set up theaters to accept bets on live sporting events, as well as accepts sports bets online.
After winnings are paid out, the tax rate on sports betting will be 8.4%.
Online poker and other online games will be taxed at a rate of between 20 and 28%.
Around $20 million is expected to be generated each year.
Tribal casinos will be allowed to participate in the expanded gambling industry.
Money generated by tribal gambling will be used to support tribal community activities.
Online betting could be live in a matter of months, with the state aiming for bets to be offered on the NCAA Tournament this upcoming spring.
Michigan is a gambling-rich state, offering its residents and visitors three commercial casinos in Detroit, 24 tribal casinos and a robust state lottery which runs an online platform.
Fears were expressed that heightened competition could affect revenues from the online lottery, but opposition wasn't strong enough to keep the Governor from signing on the bill at the end of the day.