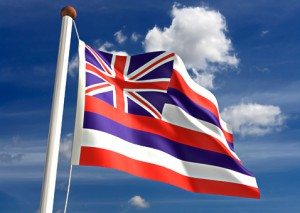 Hawaii's Attorney General is the latest to come out with a negative opinion about daily fantasy sports contests, joining AGs from New York, Illinois, Texas and other states. Doug Chin's formal opinion states that DFS contests should be considered illegal gambling under Hawaii's constitution.
"Gambling generally occurs under Hawaii law when a person stakes or risks something of value upon a game of chance or upon any future contingent event not under the person's control," said Chin. "The technology may have changed, but the vice has not."
In his news release, Chin said that daily fantasy sports contest differ from the "social gambling" that takes place when friends or colleagues play in a league. DFS contests, he said, involve hundreds of thousands of people who place bets of up to $1,000, with the hope of winning prizes of up to $1 million.
Chin said that his office is now looking into which steps need to be taken to ensure that DFS contests are stopped in Hawaii.
The AG of at least one state – Illinois – has been sued by fantasy sports companies such as DraftKings, who do not agree that DFS should be considered gambling.
According to the attorney representing DraftKings in Texas, Randy Mastro, DFS "involves games of skill and individuals as general manager of a team that is in competition with other teams. It's for predetermined prizes."
He said that "for everything from beauty contests to bass fishing, you pay a fee, you compete and you win a prize. It's perfectly legal and always has been."