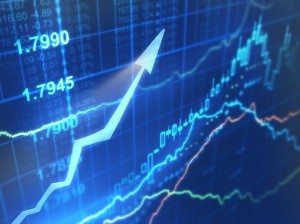 The leading global technology research group, Technavio announced in a press release this week predictions regarding the US casino gambling market by 2020. According to the group, the market could be worth as much as $93 billion within four years. In 2013, the market was worth $67 billion, including large commercial casinos as well as tribal casinos.
The research shows that casinos will experience "moderate growth rate" up until 2020. It takes into account revenue from regulated online gambling which is currently allowed in Nevada, Delaware and New Jersey, but could expand to other states as new regulation is passed.
At present, US casinos have an economic impact worth $240 billion.
Speaking about the growth of online gambling, Technavio said in its press release: "This segment grew by almost 212 percent in terms of revenue in 2015, indicating a trend that is set to make online gambling the future of the casino market in the U.S. The possibility of exponential growth in this segment is expected to gain further traction with many other states in the U.S. considering legalization of online gambling."
The study shows that the US tourism industry has recovered since the end of the economic recession, growing at a CAGR of over 7% until last year. This is due to the fact that casinos are relying less on their gaming services and are looking for ways to increase their customer base through expansion and collaboration with luxury hotels.
The lead market research analyst for media and entertainment at Technavio, Faizan Akthar said that the US is one of the few countries in the world that allow advertisements for casinos. This fact encourages local level marketing by casinos and has seen an increase in the number of tourists interested in gambling within US borders.