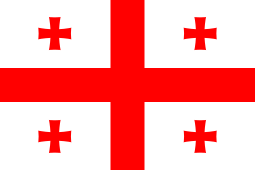 Senate Bill 79, a bill that would've seen the beginning of a legislative process to bring casino gambling to Georgia, hit a snag last week when a Committee vote was suddenly cancelled. The Regulated Industries Committee decided to cancel the meeting where the vote was due to take place on Thursday, although SB 79's sponsor, Senator Brandon Beach, believes that this is still not the end of the road for his proposal. Brandon says that he hopes to revive the bill, which could see the introduction of two casinos in Georgia, as early as Monday this week.
"I have asked to be on the agenda Monday," he said. "That will give me more time to shore up the votes. It's real close right now."
Beach's reference to "real close" is the need to get a bill over to the Senate by the 28th legislation day which, in this case, is March 3rd. If it does not make the Committee vote, SB 79's path will probably end for this year. Beach said that if he can get the bill into the Senate Chamber in time, more people would support SB 79. For that, however, he would have to get it out of the committee.
The question, of course, still remains whether SB 79 would make it out of the committee even it comes up for a vote in the coming days. Senator Josh McKoon (Republican) said that if had to vote at this present time, "it would be a no", adding that there were others like him that would also vote in the same way.
On the other hand, Democratic Senator Ed Harbison said that he felt that it was his obligation to allow the people of Georgia to vote on the issue.
SB 79 promises to provide much-needed funds to HOPE and higher education. In order to gain the vote of rural residents of the state, Beach has also pledged to provide funds for rural health care, trauma care and broadband technology.
At first, SB 79 considered the creation of two casinos in Georgia: one in metro Atlanta and the other in the area between the Savannah and the Georgia coast. However, other lawmakers have fought to have their cities considered if the bill should pass.
The bill still has a long process to go through:
* It will need to pass the General Assembly.
* Government Nathan Deal would need to sign it into law.
* It would need to pass a nationwide referendum.
* It will need to pass the local jurisdictions where the casino license is granted.