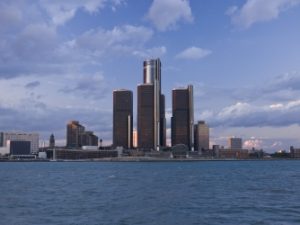 Last year's efforts to introduce online gambling to Michigan were dashed when the proposal died in the legal pipelines. Now, Senator Sen. Mike Kowall has taken up from where things were left last year, and is renewing efforts to introduce his SB 0203. The bill essentially calls for a legal, regulated and taxed intrastate online gambling industry in the state.
The bill will allow online poker and other casino games to be offered by licensed operators within the state. An important point to note is that the bill makes it mandatory for operators to include at least poker in their games lobbies.
All brick-and-mortar casinos within the state's borders – including tribal casinos – will be allowed to apply for a license to run online casino platforms, and the bill does not stipulate a limit to the number of casinos that may operate these platforms.
Other features of SB 0203:
* Operators will be charged an upfront license fee of $200,000, with an annual $100,000 after the first year.
* Online gambling licenses will be valid for a period of five years.
* Online gambling platform providers will be charged a $100K upfront fee and $500,000 each year thereafter for the next five years.
* Vendors and other service suppliers will need to pay a $5K first-time fee and $2,500 each year for the next five years.
* Operators will be charged with a relatively low tax rate of 10% of their annual gross gambling revenue.
* The state may enter into interstate online gambling liquidity agreements – with other states or international gambling jurisdictions.

Obstacles in the Path of SB 0203
Nobody believes that it will be a smooth path in SB 0203's journey to become law. The most pressing problem seems to be the issue of tribal gambling. The bill would mean that the Michigan tribes will need to waive their sovereign immunity as federal law bars states from charging fees or taxes from gaming over and beyond what is needed to cover the cost of regulation. The tribes may object to SB 0203 on the grounds that it violates their compacts with the state. It is not yet clear where all the tribes stand on the matter, but what is known is that there is no clear-cut consensus in either direction.
State casinos, on the other hand, have not made their opinions regarding online gambling known and prefer to remain neutral.
Opposition from the public may not be felt as widely as in other states on the same journey, mainly because Michigan already has an online lottery and the idea is not foreign to local players.