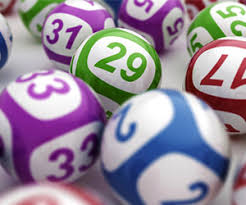 A US judge has ruled that the 1961 Wire Act does indeed apply to sports betting only and not to state lotteries.  Last year the US Justice Department issued an opinion that a former interpretation of the Wire Act was incorrect and that it applied to all forms of gambling across state lines – not only sports betting.
However, Judge Paul Barbadoro put fears to rest that some state lotteries may not be legal.  In February, the New Hampshire Lottery Commission sued the Justice Department, saying that last year's opinion left the country's gambling industry in limbo. The lottery said that the opinion subjects its employees to prosecution and also places uncertainty over the future of its operations which could leave New Hampshire $90 million poorer as a result.
The judge ruled that the Wire Act did not extend to online lotteries and therefore New Hampshire could continue to operate its lottery without any fear of repercussions.
In his decision, Judge Barbadoro wrote that the states "faced the choice between risking criminal prosecution, winding down their operations, or taking significant and costly compliance measures that many not even eliminate the threat."
Last November, the Office of Legal Counsel wrote an expanded interpretation of the Wire Act and published it in January this year.  The interpretation stated that an opinion that was issued seven years ago that the Wire Act only bans sports betting, was actually a misinterpretation.
Here is a simplified timeline of events:
1961 – The US federal government passes the Wire Act, which is interpreted through the years that it bans all forms of internet gambling, including online lotteries, sports betting and casino games.
2011 – A new opinion is issued, carving out sports betting as the only type of gambling covered by the Wire Act.
2018/19 – The Office of Legal Counsel back tracks on the 2011 opinion, saying that ambiguous language of the Wire Act may have confused the DOJ and caused it to issue its opinion. It reiterates that the Wire Act covers all forms of online betting. Online lotteries and other online operations in states where igaming has been legalized since 2011 are up in arms, not sure of their status and fearing prosecution.
June 2019 – After the New Hampshire Lottery sues the Legal Counsel, Federal Judge rules that the 2011 opinion is legal and sports betting is the only form of betting covered by the Wire Act after all.