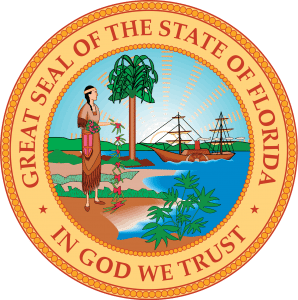 The state of Florida is seeking to legalize daily fantasy sports, with the Sunshine State moving to approve two bills that would create regulatory oversight for the industry. Bills SB 832 and HB 707 were approved by the House Finance and Tax Committee and the Senate Regulated Industries Committee, with members voting 15-3 and 8-2 respectively in favor of amending the bills.
If the bills pass through another committee, they will be put to a full House vote. The bills call for operators of daily fantasy sports to pay $500K to register with the Florida Department of Business and Professional Regulation if they pay cash prizes to over 750 players. Employees are also set to be banned from participating in games, and the operators will need to adhere to strict child protection regulations.
The sponsors of the two bills are adamant that Florida's DFS industry consists of games of skill and therefore cannot fall under state gambling laws.
Senator Joe Negron, who introduced SB 832, told the committee that he wanted to make sure that Floridians who participated in office pools or those who partake in online DFS games are not subject to lawsuits against them. The bill proposes the creation of what he terms an 'Office of Amusements' which will essentially ensure that the state is not exposing players to anything that is against state laws.
"I don't want there to be any ambiguity about what citizens are engaging in," he said.
House Finance and Tax Committee chairman, Matt Gaetz who sponsored HB 707 reiterated his belief that DFS games are not games of chance. Under his bill, the Department of Business and Professional Regulation will be the body to regulate the DFS industry.
As with all legislation dealing with gambling, opponents have been vocal, with the chairman of Senate Regulatory Affairs, Rob Bradley noting his objection to Gaetz's bill, along with two senators. Bradley sought to open the entire conversation about gambling regulation in Florida, now that Daily Fantasy Sports has entered public dialogue.
"I think that now that fantasy sports is clearly on the radar, it is now woven into the whole dialogue of gaming," he said.
Senate Majority Leader Bill Galvano also commented that since the gaming industry had such a "litigious nature", it was obvious that if one area of the industry was allowed to be tweaked, the entire gaming industry would be affected.
"It is all very much related," he said.