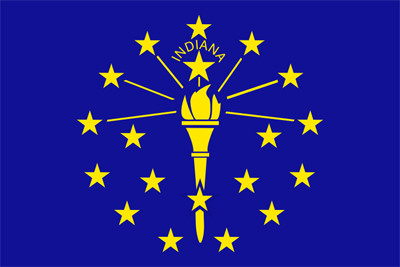 The Daily Fantasy Sports (DFS) market in the United States is a multi-billion dollar industry that enjoyed a lot of freedom in the past but has recently faced a lot of opposition in a number of states such as Nevada, New York and Illinois. The main reason for the opposition is because state legislatures believe that the DFS industry is similar to the casino industry and is based more on luck than skill and therefore must be regulated.
A number of other states including Indiana are also looking to make their laws concerning the DFS industry in their states very clear. Indiana state legislators have introduced a number of bills concerning the DFS industry as they want to follow in the footsteps of Nevada and New York and look to regulate the DFS industry.
There are two bills that are gaining momentum in Indiana as one of them is going through the review of the senate while the second one has been rolled out for review in the House. Both these bills are pushing to regulate the DFS industry and would require DFS operators such as DraftKings and FanDuel to apply for a gaming license and pay taxes on the revenue they generate in the state.
The house bill has been introduced by Alan Morrison who states that his bill is not looking to oppose the DFS industry or make things difficult but rather to set a platform in place where DFS operators and players in Indiana will provide them with a safe environment.
In a statement, Morrison said "The attorney general of Indiana hasn't offered an opinion on this and it has been left up to the General Assembly. We wanted to put together legislation that would protect Indiana residents and at the same time welcome in fantasy sports operators."
DraftKings and FanDuel which are two of the biggest DFS companies in the U.S. have opposed the conclusion that DFS games are based on chance and not on skill. Scott Ward, the attorney that represents FanDuel stated that the DFS industry is now one of the biggest pastimes for Americans and their success is not determined by chance but by understanding the game, the skill of the players and being able to pick a team that has the best chance of winning.
The Indiana council that deals with problem gambling begs to different from the opinion of DFS operators and stated that you can give DFS games a different label but at the end of the day, it is still gambling. From the way things appear, DFS operators will soon have to obtain a license if they want to continue to operate in Indiana.