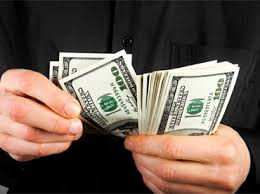 Gamblers in the United States set a new record in September 2019, wagering an up-until-now unheard-of amount on sports. According to the industry trade group, the American Gaming Association, the total amount wagered in the legal US sports betting market was nearly $1.4 billion.
This is a massive jump compared to 2018. Until May last year, only four states legally allowed the betting on sports, but all this changed following the landmark ruling by the US Supreme Court allowing states to determine the direction of their own sports betting markets.
The latest numbers relating to September 2019 show:
40% of all wagers from the month originated from what is still considered the largest sports betting market in the United States, Nevada.
September 2019 was the third largest handle in Nevada's entire history of sports betting.
Indiana became the 14th state to implement some form of sports betting in September. Another six states are waiting in the wings to move into the legal and regulated sports betting sphere, namely Maine, Montana, Illinois, New Hampshire, Tennessee and North Carolina.
The total handle in the legal US sports betting market climbed to $7.8 billion, compared to $6.6 billion in 2018.
The move towards a more mainstream acceptance of sports betting, thanks to the Supreme Court's ruling, has turned around the fortunes of many regional pockets such as Atlantic City.  New Jersey's size and its passion for sports makes the Garden State one of the most lucrative markets for sports betting, and Atlantic City's industry is starting to see the fruits.  New Jersey was the first to adopt legalization and regulation following the Supreme Court's ruling.
Since the ruling, the US market has been flooded with European companies hoping to grab some of the fortunes to be made in this new Gold Rush.
It is too soon to tell how big the market can grow, but if September's numbers are anything to go by, stakeholders can be very optimistic.