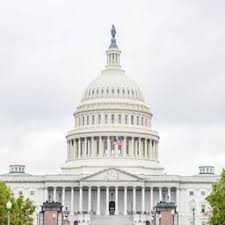 Although an official launch of the DC sports betting platform hasn't yet been announced, the District will be taking one step closer to a legal and regulated industry next week. Washington DC will open the licensing process next Tuesday, enabling operators, suppliers and management service providers to fill in details on the online application forms next week.
It is believed that the process can take as much as three months, although there may be some exceptions. Companies who already operate sports betting platforms in other parts of North America, for example, will be granted provisional licenses for half a year.
It was exactly a year ago that DC joined other jurisdictions by passing sports betting legislation. The law allows the DC Lottery to introduce legal sports betting within its jurisdiction.
Sports betting in DC will be a different kettle of fish for local players, compared to other states.  The District has no casinos, which means that all sports betting will take place at retail locations, online or via mobile devices.
The Lottery will have exclusive control of the online platforms, leaving a question mark over the involvement of groups such as FanDuel and DraftKings in a legal DC online sports betting market. They will still have a chance to operate in the retail sphere.
A mobile sports betting app will be allowed to operate within a two-block radius of what DC defines as 'Class A' licenses. Up to four sports arenas will be allowed to offer sports betting licenses in this class, and it is expected that Capital One Arena, owned and operated by Monumental Sports & Entertainment, will apply for a license. Monumental Sports already signed an agreement with William Hill to offer sports betting when it becomes a legal reality.
Besides the Class A licenses, Washington DC will also issue an unlimited number of Class B ones to businesses that want to offer sports betting, but don't restrict their activities solely to the industry. Players may not leave the Class B license-holder's premises when betting on sports.