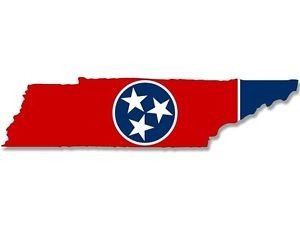 Following a meeting by the Tennessee Sports Wagering Advisory Council last week, a draft document was published on Friday, spelling out new sports betting rules in the state. The public has 30 days to comment on the draft document. The Tennessee Lottery needs to take this input into consideration and make any necessary changes before the council meets again on January 14th.
In related news, it was announced that the Tennessee Lottery appointed a Nevada-based gambling lawyer, Jennifer Roberts, to oversee legalized lottery sports betting.
These are Tennessee's latest steps in moving towards a legalized electronic wagering industry.
Only after the new regulations have been approved in the New Year, will Tennessee start accepting applications for licenses.  The process is expected to begin in Spring 2020. It was originally hoped that gamblers in the Volunteer State would be able to enjoy mobile sports betting apps in February next year, but this has proven to be an unrealistic timeline.
State Rep. Rick Staples commented on the issue and said: "We want to make sure that it's about the quality of the product and not rushing for any particular reason. So if we are going to be ahead of the game, if we're going to show other states how to do it, we want to at least be able to do it right."
Key points of the new Tennessee sports betting rules:
Each successful applicant will need to pay a $750,000 annual licensing fee to operate sports betting in Tennessee.
The state will slap a levy tax of 20% of gross gaming revenue on each app.
There will be no cap on the number of sports betting applications that the Tennessee Lottery can approve.
80% of the collected revenues will be earmarked for the Lottery's Education Fund.
15% of the revenues will go to the government's General Fund.
5% of the revenues will go towards problem gambling.
All sportsbooks will use official league data to score live bets.
No in-game wagering on college games.