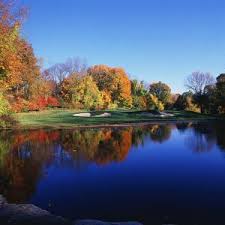 It's easy to be confused about the state of sports betting in Connecticut. On the one hand, the Constitution State was way ahead of the times, when in 2017, it enacted a sports betting law. At the time, there was much speculation about whether New Jersey would be successful in proving that the Professional and Amateur Sports Protection Act of 1992 was unconstitutional. To be on the safe side, Connecticut's then-Governor, Dannel Malloy signed a bill with provisions that would allow the state to move forward on sports betting regulation should the federal climate change.
While the climate did, indeed change, with the US Supreme Court ruling in New Jersey's favor in May last year, Connecticut failed to move forward under its 2017 law. The state said that there were too many legal questions surrounding any type of gambling expansion, including concerns voiced by local tribes.
Now, however, there seems to be a glimmer of hope as nine Democratic state senators stepped forward last week to introduce new sports betting legislation. S-665 is sharp and to the point, stating that "the general statutes be amended to authorize wagering on the results of certain sporting events."
It goes on to say that the "Commissioner of Consumer Protection shall adopt regulations, in accordance with the provisions of chapter 54 of the general statutes, to regulate wagering on sporting events to the extent permitted by state and federal law."
One of the biggest hurdles standing in the way of S-665 is the continued dispute over gambling exclusivity with Connecticut's tribal casinos.  The Mashantucket Pequot and the Mohegan tribes feel very strongly that any introduction of legal sports betting will violate their compacts with the state government.
In a letter sent to the Connecticut AG last year, the tribes stated: "… It is our opinion that if sports betting were to become lawful in Connecticut, the Tribes would not have an exclusive right under the existing Compacts and MOUs to offer it … Sports betting is not listed as an authorized game."