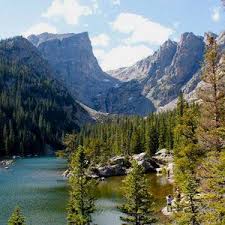 The Colorado General Assembly has referred Proposition DD to the ballot, meaning that next month, voters will decide whether or not to legalize and regulate sports betting. The Centennial State will also vote on the taxation measures pertaining to the potential sports betting industry.
Prop DD will legalize online and mobile sports betting platforms that are operated by Colorado-based casinos. Operators will pay a 10% tax rate on net sports betting proceeds.
If Prop DD successfully passes, voters will be able to start betting on sport as early as May next year.
Earlier this year, the Colorado Legislature placed the state on the list of 25 states considering legalizing sports betting, following the overturning of the federal, nationwide ban by the Supreme Court.  The bipartisan Prop DD drew wide support. One of the main reasons for its popularity is the estimation that a 10% taxation rate on the industry could raise nearly $30 million each year. The money will be used to protect and conserve Colorado's water resources.
One of the questions asked is why Colorado didn't simply legalize sports betting and was required instead to send the question to the November 5th ballot.  The answer lies in the state's Taxpayers Bill of Rights (aka TABOR) amendment, which decrees that all changes in tax policy need to go through a vote of the people. This includes a tax on casino sports betting profits.
As can be expected, opposition to the proposition has been heard. Opponents decry the fact that no limits have been put on the amount a person can bet on sports. They also criticize the fact that only $130K has been put aside for gambling addiction services under Prop DD.
Proposition DD in a Nutshell
The legalization and regulation of sports betting through Colorado casinos.
Sports betting limited to players of 21 years and up.
Casinos will be allowed to have a single license, a mobile application and a sports betting venue on their premises.
Up to 93% of the tax on casino revenue will go to the state's Water Plan.
The other 7% will fund the industry's regulation and other safe gambling programs.