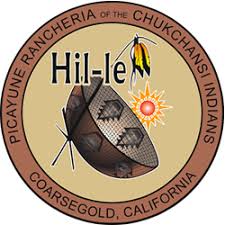 The Picayune Rancheria of Chukchansi Indians, a tribe based in Coarsegold, California, voted to suspend the membership of around 60 people. The official explanation was that the people – who received tribal statues less than two years ago – did not meet the Tribe's enrollment requirements. However, critics of the move say that it comes from greed over revenues from the casino that is run by the tribe.
In a written statement, the chairwoman of the tribal council, Jennifer Ruiz noted: "It was determined that these individuals do not meet the requirements for Tribal enrollment, and it was necessary to suspend their memberships as part of a formal review and disenrollment hearing."
The tribe runs the Chukchansi Gold Resort and Casino, and over the years, several factions have been vying for control of the tribe and revenues from the casino. The Fresno Bee writes that this latest move has been described by critics as a "blow by the tribe against its own people, fueled by greed for lucrative American Indian casino gaming revenue."
Disenrollment of certain tribe members has been used in the past. In 2016, people whose families were among the founding members of the tribe were targeted. In 2014, following a tribal dispute, authorities closed the casino for a period of 14 months.  This proved to be a blow to the tribe, which relies on the casino as its main source of income.
The Picayune Rancheria of Chukchansi Indians tribe has been in a gaming compact with the State of California since 1999. It is one of 62 tribes that operate casinos or gambling establishments in the state. According to the Californian Gambling Control Commission, the tribe makes the sixth highest sum in contributions to the state. Since it first opened in 2003, the Coarsegold Gold Casino has paid more than $41.6 million into the state's trust fund.