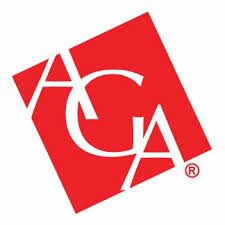 Trevor Croker has been named the new chairman of the industry group, the American Gaming Association (AGA). Croker serves as the chief executive and managing director of Aristocrat Leisure, a role that he has had since 2017. Besides holding a number of executive positions at Aristocrat in the past, Croker has also served on the AGA's board.
Croker takes over at the AGA from the current chairman, Tim Wilcott who is the president and CEO of Penn National Gaming.
Speaking about Croker's new appointment, the president and chief executive of the AGA, Bill Miller said that he brings with him "invaluable insight from our supplier members and fresh perspectives on how to propel the industry into the next generation of gaming."
Croker added: "It's a great privilege to lead the AGA during a time of great growth and change in the gaming industry."
"I look forward to continuing the progress made under Tim's leadership to modernize the industry and make responsible gaming a signature priority," he said.
The current chairman, Tim Wilcott is set to retire from Penn National at the end of the year. He will be replaced at Penn by the group's chief operating officer, Jay Snowden.
Miller noted that Wilcott has led the AGA during what he termed "a dynamic period for the industry", providing a steady hand throughout the association's own evolution. He said that the entire gaming industry benefited from Wilcott's leadership, and he was personally grateful for his wise counsel.
The AGA is the national trade group that represents the $260 billion US casino industry, and counts among its members gaming suppliers, commercial casinos and tribal casinos. The group strives to achieve fair policies and regulations to benefit the industry, US players and the country as a whole.