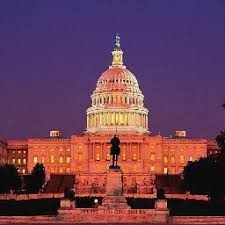 The first legal sportsbook  opened up in Washington, DC on Friday. The British bookmaker, William Hill set up a temporary sportsbook at Capital One Arena, essentially making it the first professional sports arena in the United States to host this type of service on-site.
William Hill is currently working on a permanent location for the sportsbook (in the area that was formerly the Greene Turtle Sports Bar and Grille). Construction was delayed due to COVID-19, but the goal is to open the permanent sportsbook by the fall.
By Friday afternoon, William Hill US was operating seven betting windowns and nine kiosks. It offers bets on professional and collegiate sports, 7 days a week, between 11 in the morning until 11 at night.
Will Hill is taking the strictest precautions to ensure that its patrons are protected against the spread of the virus, including all staff wearing masks and gloves, social distancing, hand santizer at every kiosk and the disinfection of the kisok after ach customer leaves.
In October last year, the owner of Capital One, Monumental Sports & Entertainment, announced that it had entered into a partnership with William Hill, with plans to build a multifloor sportsbook inside the arena.
"Bringing fresh and innovative experiences to fans is core to our mission at Monumental Sports & Entertainment, and we are so proud to partner with William Hill to bring this new dimension to the Washington Metropolitan region," said Jim Van Stone, president of business operations and chief commercial officer for Monumental Sports, in a press release which announced the opening of the temporary sportsbook.
"William Hill is a globally-recognized brand in delivering excellence and is an industry leader in safe, responsible gaming while maintaining the highest levels of integrity. Those qualities are consistent with our own values, and we look forward to inspiring even more visitors to our arena, where we take deep pride in fostering a sense of community."