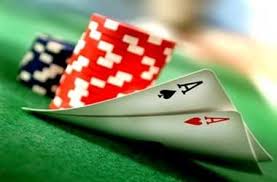 Card room operators in California are up in arms over what they believe to be unfair treatment by authorities in the wake of a new surge of COVID-19. Recently, Governor Gavin Newsom ordered casinos and card rooms to close down in 19 counties, as the Golden State entered a second wave of coronavirus cases.
The card rooms are protesting the fact that tribal casinos are allowed to remain open as they operate from sovereign land. They say that the governor has the authority and the duty to close all casinos in California, including those operated by tribes.
A letter was recently sent to Governor Newsom by the California Gaming Association, which represents some of the state's most popular card rooms, and was signed by the group's president, Kyle Kirkland.
"In response to your July 1 order, all cardrooms in the targeted counties are now closed," read the letter. "In contrast, all tribal casinos in the targeted counties remain open. This is inconsistent with your directive and public health and safety protocols."
The letter cited the part of the gaming compact signed between California and the tribes, where it is clearly stated that "the tribe shall not conduct Class III gaming in a manner that endangers the public health, safety or welfare."
As such, the association believes that the governor has the authority to order all casino operations, including tribal casinos, to cease operations, in order to protect the public.
"This is a contract, right?" Kirkland told ABC10 news. "This is an agreement between the state and the tribes to offer gaming within our state. So the deal is you need to adhere to he contract and if the Governor feels like there's a real health and safety risk, we need pull this back. My read of it, is that he can do it."
The governor said that his office is "working very collaboratively" with the tribes to make sure that the guests are being kept safe.