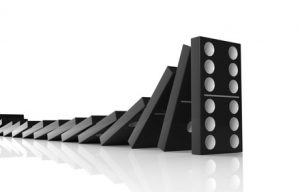 Forbes online magazine has predicted that if the US Supreme Court rules to overturn existing sports betting legislation, the decision could have a significant impact on the world's gambling landscape, and especially in Asia.
In an article entitled "Bet on U.S. Supreme Court Sports Wagering Verdict to Change the Game in Asia", the author notes that should New Jersey wins its case to overturn the 1992 Professional and Amateur Sports Protection Act (PASPA), all states will be free to legalize sports betting.
The CEO of an online sports betting group, David Leppo, is quoted in the article as saying: "This decision is going to have ramifications around the world. If sports betting in the US is legalized, others will fall in line."
The American Gaming Association believes that around $150 billion is wagered illegally on sports – and that is just in the United States. Billions of dollars are also spent on casino games. Proponents of a legal and regulated sports betting industry argue that illegal gambling is essentially harming the consumer, and that it would be in everyone's best interest to regulate and tax online gaming instead of allowing the money to flow out of the US.
"Legalized sports betting, mostly done online, will almost inevitably lead to legalization of other forms of online gambling, which some US jurisdictions are already exploring," reads the article.
One of the effects we can expect to see is on the banking systems in Asia and how they handle a new gambling regime in the United States. It is believed that Asian banks will be forced to loosen their restrictions on gaming payments domestically, which in turn will create a domino effect.
"It will be easier for people to open accounts and for banks to clear payments because there won't be so many restrictions in the US," predicts Leppo.
Analysts believe that Asian countries will be forced to come in line with the US's new legalization process, or their top players may be lured to the US.