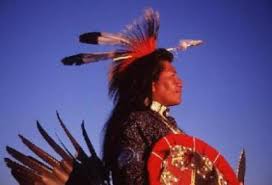 The New Mexico based Pojoaque Pueblo tribe has accused the federal government of seizing funds illicitly, in the latest chapter of a long dispute between the state and the tribe.
The federal government grabbed a bank account owned by the Pojoaque Pueblo that contained $10.1 million in gambling revenue, arguing that it was owed to the state.  
The dispute began several years ago after the gambling compact between the tribe and New Mexico expired in 2015. The tribe was given the green light to keep its casinos north of Sante Fe open, despite there being no agreement in place, as long as the tribe placed its share of earnings that the state originally received from gambling revenue under the expired compact, into a separate bank account.
In 2017, the tribe signed a new compact with New Mexico but, until now, no agreement has been reached regarding who should receive the over $10 million kept in the bank account.
 On Friday, the US Department of Justice stepped into the dispute and ruled that the money in the account was proceeds from illegal gambling and ordered that forfeiture proceedings begin. The tribe has argued back that they believe that they are not obliged to pay New Mexico a share of the revenue they earned during the two years that there was no gambling compact between the two.
"I am disappointed that the Department of Justice has chosen to pursue this course of action," noted Pojoaque Pueblo Gov. Joseph M. Talachy. "The money in this account by law should help provide food, shelter, education and other basic necessities for the Pueblo's people, including funds to fight the overwhelming opioid epidemic that is devastating the Pueblo."
New Mexico said that if it allowed the tribe to keep the money, it would be likened to giving them a two year tax break.
The state has several compacts in place with local tribes, which allows them to operate table games and slot machines in exchange for a share of the gambling revenue. Up until 2015, the share rate was set at 8% on gross gambling revenue. When compacts expired in that year, most tribes signed updated agreements, but the Pojoaque Pueblo argued that the new rate was too high and asked for a new compact with the federal government and not with the state.