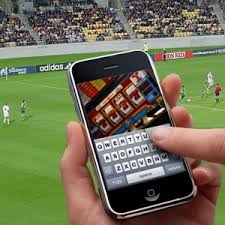 Following a request for proposals (RFP) from the New Hampshire Lottery for potential sports betting vendors and retailers last month, it was revealed that 13 proposals have been received.  The Lottery is said to be encouraged by the response, and believes that the Granite State should have a legal sports betting platform up and running by early next year.
In July this year, State Governor Chris Sununu signed legislation, giving the New Hampshire Lottery the green light to allow sports betting. The law limits the number of physical sports books to 10, and another five online sports books.
The Lottery is expected to go full steam ahead with the process, and it is believed that final contracts will be approved by the end of this year already.  While the number of proposals was reported, nothing was said about their contents which are being kept confidential.
The Executive Director of the New Hampshire Lottery, Charlie McIntyre, said that the Lottery was "pleased and encouraged" at the robust number of responses to the RFP, as well as the overall quality of proposals.
"As the critical next step in the process, we look forward to reviewing each response carefully and thoroughly to ensure we can ultimately make the right decisions in launching a sports betting system that engages and protects players, while also driving crucial revenue for education in the Granite State," said the director.
Some of the highlights of the new sports betting law in New Hampshire:
No wagering on local state college teams will be allowed, nor will consumers be allowed to wager on college games that take place within state borders.
Players need to be 18 years old or over in order to make a bet.
A newly formed Division of Sports Wagering (run by the New Hampshire Lottery), will oversee the industry.
Since the US Supreme Court voted to end an almost nationwide ban on sports betting, 12 states (besides Nevada), have opened legal sports books.  Another five states, including New Hampshire, have legalized their industries but have yet to open sportsbooks.