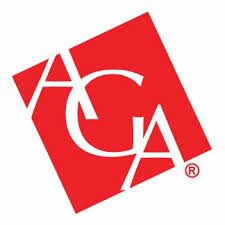 The National Center for Responsible Gaming has created a new fund to support research on sports wagering. This week, it was announced that the American Gaming Association contributed $100K in its capacity as founding donor of the fund. The NCRG hopes to use the research to equip all stakeholders in the US sports betting industry (operators, policymakers and regulators) with evidence that should help them design responsible gaming policies.
This is the first fund in the US dedicated to the study of the effect that sports betting has on Americans following the US Supreme Court ruling in May last year, allowing states to determine the future of their own sports betting industries.
At the Get to Know Gaming event held at the University of Nevada in Las Vegas, the objective of the fund and other issues relating to it were discussed. The event is part of the current Responsible Gaming Education Week.
According to Dr. Russell Sanna, the executive director for the National Center for Responsible Gaming, the center has long been a catalyst in the field of gaming research. He said that the fund is especially significant because it will open up research in an understudied field in the US, ie. defining what the industry knows about the effects of sports betting.
"With new opportunities for legal sports betting around the country, policymakers, practitioners, the entire industry, and the public will benefit from expanding our knowledge on this issue," said Sanna.
Also commenting on the new fund was the president and CEO of the American Gaming Association, Bill Miller, who pointed out that the expansion of legal, regulated sports betting has made it increasingly important that responsible gaming is not only a signature priority in new gaming markets, but also that the industry deepens its understanding of effective responsible gaming practices.
"The American Gaming Association is pleased to be a founding donor of this important endeavor," he added.