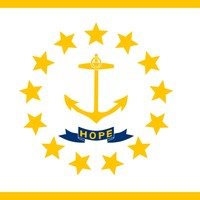 Rhode Island's House of Representatives gave the green light to HB 5241 – a decision that will bring mobile sports betting to the state.
HB 5241 sailed through the House and the measure passed 64-8.
The bill now heads to Governor Gina Raimondo, who is expected to sign the bill into law.  The Governor has already included tax revenue from sports betting in her budget for the next financial year, and therefore it is not expected for her to nix the bill (as Michigan's former governor Rick Snyder did in January).
Under the proposed bill, Twin River Management Group will be allowed to roll out mobile betting services from their two casinos, Twin River Tiverton and Twin River Lincoln.  Last year, the two casinos introduced sports betting to their properties, with players required to register in person.
Analysts believe that the addition of mobile betting to Rhode Island's sports betting market could bring in an extra $8 million in taxes.
The mobile betting law is very much a carbon-copy of the bricks and mortar sports betting law that passed in November last year. Both bills require in-person registration for players to set up their accounts. They also use the same tax structure, as follows:
51% of all revenue goes to the state
32% of revenue goes to the operators
17% of revenue goes to the casinos.
The Rhode Island sports betting license is exclusive to the Twin River properties for the moment. They use a combination of software by two industry giants, IGT and William Hill to power their operations. External brands such as FanDuel and DraftKings may not enter the industry.
Rhode Island's Lottery Executive Director, Gerald Aubin celebrated the strides that the state has taken to roll out new betting opportunities for its residents.  While the other New England states are still debating their own legislatures, Rhode Island has already moved way ahead of the competition.  It was already in 2017 that Rhode Island started looking at legal sports betting, and Aubin said that he was glad that the state had "moved aggressively" in that direction.