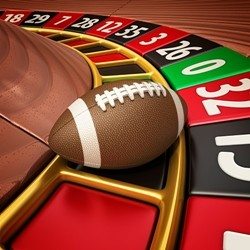 The Global Gaming Expo (G2E) is set to be held in Vegas from October 8th – 11th.  This year will undoubtedly focus a lot on the change in the US gambling landscape, especially after the Supreme Court's decision to overturn a nationwide ban on sports betting.
It was announced that sportscaster, Scott van Pelt will attempt to project the future of sports betting in the United States at the unique Sports Betting Synposium at this year's expo.  He will be joined by the Senior Vice President of Public Affairs for the American Gaming Association, Sara Slane and together the two will discuss sports betting in a unique panel entitled The Future of Legalized, Regulated Sports Betting in the US."
Speaking about the decision to bring Scott van Pelt on board, Slane said: "From the start, Scott van Pelt was one of the first to give attention to the potential benefits of a legal, regulated sports betting market in the United States. Now that more jurisdictions across the country have begun offering sports betting, there could be no better time to hear his insight on the evolving state of play and the overarching benefits from this new sector of the American gaming industry."
Some of the issues that will be looked at during the expo include:
The implications of legal sports betting on major sports leagues.
The media's place in a new industry.
The implications on the entire gaming industry.
Scott van Pelt is well known for his segments on SportsCenter on ESPN known as Bad Beats. In these segments, van Pelt showed that the US attitude to sports betting was changing.  He once said that that gambling was a bit like alcohol – overindulging could be a bad thing but in the end, it's all a form of entertainment.
Van Pelt is a good match for Slane who has worked tirelessly to get the Professional and Amateur Sports Protection Act (PASPA) overturned.  In May, the efforts of all those working towards this goal were rewarded with a US Supreme Court decision (Murphy vs NCAA) that deemed PASPA to be unconstitutional.