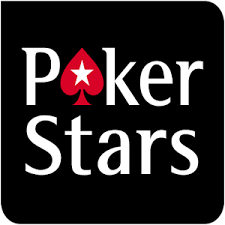 The founder of the world's biggest and most successful online poker room, PokerStars, has decided to face nine-year charges filed against him by the US government, and has flown home to face the music. The 73-year old Isai Scheinberg flew to the US from Switzerland, where he has been located since the Federal Bureau of Investigation filed charges of gambling, bank fraud and money laundering against him in 2011.
At the start of this year, the US government decided to begin extradition proceedings against Scheinberg. Faced with this possibility, the PokerStars founder made the decision to fly into New York on his own free will. He was promptly arrested but was released soon after on $1 million bail.
In April 2011, the US Department of Justice began a major crackdown on online poker sites that served US poker players. Among those affected were Poker Stars, Full Tilt Poker and Absolute Poker. The DOJ seized domain names and froze bank accounts belonging to these poker rooms and indicted 11 online poker industry businessmen, including Scheinberg and other PokerStars and Full Tilt employees.  Scheinberg was charged with violating federal gambling laws, including the Unlawful Internet Gambling Enforcement Act of 2006.
According to Preet Bharara, the US Attorney who unsealed the indictments against Scheinberg and the rest of the industry businessmen: "Foreign firms that choose to operate in the United States are not free to flout the laws they don't like."
Following Black Friday, as the dramatic day came to be known, the government eventually reached a deal with PokerStars, where the poker room agreed to pay $731 million in settlement fees. Nearly $550 million of that sum was used to refund US online poker players. PokerStars did not admit any wrongdoing in the settlement deal.
Also, as part of the settlement, Scheinberg was banned from serving in a managerial role at PokerStars. His son Mark has been operating the business since then.