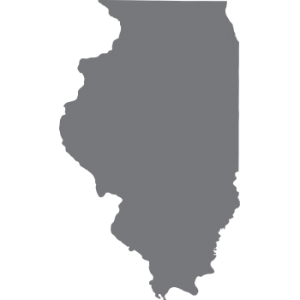 The state of Illinois has announced  that it has entered the second phase of its new sports betting framework. The Gaming Board published technical regulations and operating requirements that will pertain to sports wagering in the state.
In December last year, the authority published phase one rules, which set out, among other things, the criteria that operators need to meet to obtain a sports betting license.
According to the Illinois Gaming Administrator, Marcus Fruchter: "Last June, the General Assembly passed and Governor Pritzker signed historic legislation significantly expanding casino/racino gaming, video gaming, and authorizing sports wagering in Illinois."
Since then, he said, Illinois has been working in an "orderly and transparent way" to expand the state's gaming industry.  The Gaming Board's intention, said Fruchter is to allow sports betting to be rolled out in the state "expeditiously and ethically."
Among the key issues discussed in the second phase published recently:
Accounting measures
Financial requirements
Authorized types of bets
Online betting requirements
Responsible gaming controls
The rules also state that official league data must be made available via licensed data providers.
Sports betting operators will need to provide customer protection measures such as voluntary limit-setting controls. Players must be allowed to determine the type of wager they place, how much they bet and how much they spend.  Operators must also provide self-exclusion options.
There will be no option for wagering on minor league teams or collegiate teams based in Illinois. This includes fantasy sports and parlay bets.
Illinois' new gambling expansion legislation will see up to six new land-based casinos built, including one in Chicago. In the future, O'Hare and Midway airports will also offer spot machines.
The recent publication by the Illinois Gaming Board essentially opens the door to eligible operators to start offering their services.
"Once applications are submitted, vetted, and approved, an applicant may receive a temporary operating permit and could then begin accepting wagers as soon as they are ready to do so," said Fruchter.