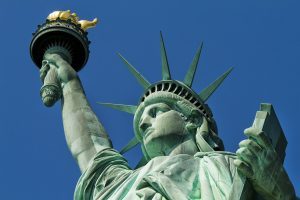 In a bid to make way on their casino floors for sports betting products, and to lower costs, three out of the four upstate casinos in the state have asked for permission to lower their slot machine inventories. Del Lago Resort and Casino is the latest casino to ask for regulators' approval to reduce its slots machine numbers by 15%
A spokesperson for Del Lago, Steven Greenberg said that the casino was looking forward to working with its DraftKings partner to offer sports gaming to its customers. The State Gaming Commission will hear Del Lago's request this week. 
"In order to accomplish that, we are seeking to reduce to 1,650 slots and 66 table games," he said. "Once construction is complete, we will likely increase again."
The Resorts World Catskills (Sullivan County) and Tioga Downs (Southern Tier) were already given the green light by authorities to reduce their slot machines.  Resorts World culled 26% of its slot machines and now offers players 1,600 slot games. Tioga Downs removed 50 slot machines (out of an original 942). A month later, Del Lago said it would do the same.
The fourth casino, Rivers Casino in Schenectady, has made no indication that it wishes to reduce the number of its 1150 slot machines.
The rationale behind offering fewer slot machines makes financial sense to the struggling casino properties. Sports betting will, without a doubt, boost their revenues and the removal of slot machines means the lowering of costs overall.
It is expected that the four upstate casinos, as well as Native American casinos in New York, will soon get the go ahead by the Governor to add sports betting to their portfolios.
The New York Gaming Commission is currently working out regulations.
In January this year, Governor Andrew Cuomo said: "We invested in upstate casinos. Let's authorize sports betting in the upstate casinos. It's here. It's a reality, and it will help generate activity in those casinos."