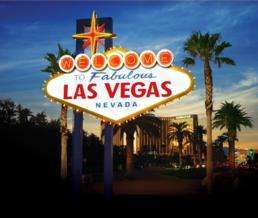 New Jersey's Division of Gaming Enforcement said on Friday that since it first opened legal sports betting books last June, its casinos and racetracks have recorded $3.2 billion worth of bets. These numbers are excellent for the state's first year of legal operations. However, the Garden State still remains in second spot behind Nevada, which is still the biggest sports betting state in the nation.
According to Nevada's Gaming Control Board, its own sportsbooks recorded $5.2 billion in bets between last June and May 2019.
An analyst from the research company, Eilers and Krejcik Gaming was quoted in the Las Vegas Review-Journal as saying: "In all likelihood, New Jersey is just getting started. We project that the state will eventually generate some half a billion dollars annually from legal sports betting."
Almost immediately after the Supreme Court overturned the nation-wide ban against sports betting in June 2018, New Jersey started taking bets for real money.  In March this year, New Jersey, for the first time, slightly overtook Nevada in sports bets.  Nevada, however, still remains ahead in the year overall.
It is expected that New Jersey will eventually overtake Nevada, because – among other reasons – its population of 9 million is three times the size of Nevada's.  However, Nevada will probably always keep the title of leader in US sports betting.
"I do not see New Jersey displacing Las Vegas as the cultural hear of sports betting," noted the industry analyst. "There's simply no other place that can match the depth and density of the sports betting experience in Vegas, let alone the unparalleled menu of entertainment options Vegas offers alongside sports betting."
At present, New Jersey seems to be the only major threat to Nevada's sports betting industry, in terms of size. However, according to William Hill executive Nick Bogdanovich, this could all change if California – with its population of nearly 40 million – ever took the step to legalize sports betting.