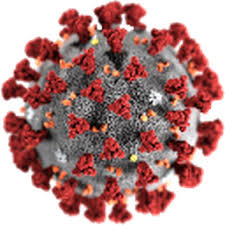 In a bid to protect the most important industry in the state of Nevada, Governor Steve Sisolak recently signed a bill into law.
Senate Bill 4's objective is to protect casinos and other places of entertainment from lawsuits related to COVID-19. It states that businesses cannot be sued by their clients or workers, as long as they take the right measures, required by law, to operate in the new coronavirus reality.
According to Senator Sisolak, SB 4 is "not about economic expansion." Instead, he said, it was "about our state's economic survival."
"It's about acknowledging that Nevada relies heavily on a single industry – the hospitality industry – and in order to make it through this historic storm, we must ensure it survives," he said. "But it's not just about protecting the businesses – it's also about protecting the workers that keep this industry and our economy running."
Nevada casinos will be protected as long as they:
Develop a strategy to prevent the spread of the virus.
Encourage staff and guests to maintain the required minimum 6ft of social distancing.
Provide sanitizing stations throughout the casino.
Install plexiglass screens wherever necessary.
This protection will be null and void should the businesses fail to comply with Nevada's measures related to novel coronavirus, including keeping surfaces clean at all times.
Sisolak said that the bill would not "create an impenetrable shield" for those casinos who fail to protect their staff and customers.
While the bill has been welcomed by the American Gaming Association, it has received flak by other groups, such as the Nevada Hospital Association.  The NHA criticized the governor's office for not extending the protection to local hospitals and healthcare facilities.
"Hospitals and health care workers have been on the front lines of Covid-19 since March and not extending premises liability protections to them creates situations that need to be addressed to ensure the safety of patients, employees and hospitals themselves," said the NHA president Bill Welch.