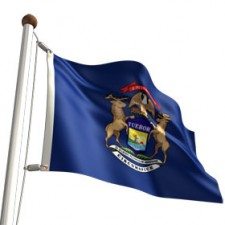 According to analysts, Michigan's online gambling market has the potential to generate $650 million each year.  This news comes as authorities in the Great Lake State get ready to launch its first online sports betting and casino platforms.
All of the state's 26 land-based casinos are expected to offer sports betting and online gambling to the population. They will be eligible to apply for a sports betting and internet gambling license through the Michigan Gaming Control Board.
MichiganSharp.com reported that that when this happens, Michigan will become one of the top online gambling states in the nation. It will have the potential to reach levels set by two of the most successful igaming states in the US, New Jersey and Pennsylvania.
The analysts believe that the first year could bring in up to $400 million in sports betting revenue in its first year. The state will make over $33 million in tax revenues from this sum.
Online and retail sports betting will be taxed at a rate of 8.4%.
The government will tax revenue from online casino and online poker at a rate of between 20 and 28%. Numbers will be dependent on earnings.
Geoff Fisk, speaking for MichiganSharp.com noted: "Mobile wagering should be the major revenue driver for Michigan's sports betting market. The convenience and ease of access of online sports betting opens up a whole new world of opportunities for both bettors and sportsbook operators."
Fisk added that "all the pieces are in place" for Michigan to become a major hub for sports betting and online gambling. He said that all the casinos in the state are eager to get a piece of the new market, especially since, in comparion to other states, Michigan has attractive tax rates.
New Jersey taxes its land based sports betting at a rate of 9.75%, while online sportsbooks operators are forced to pay 13% tax.  Pennsylvania taxes its sports betting at a whopping 36%.