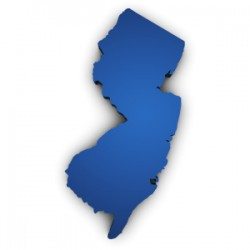 The Garden State continues to write its own success story, with an increase in revenue numbers across the board. Most impressive was the figures published for online gambling and sports betting.
The online gambling market in New Jersey did particularly well, with record numbers recorded in March 2019, according to figures released by the New Jersey Division of Gaming Enforcement on Friday.  The authority showed that licensed online gambling operators in New Jersey generated over $39.1 million in revenue last month – a staggering 53% rise year on year. The numbers were also $5.5 million higher than the previous record seen in January this year.
Operators who helped set the new record included sites affiliated with the Golden Nugget casino, with $14.2 million generated in March, as well as Resorts Digital Gaming and the Borgata family.
All in all, casino gaming revenue was up by more than 25% in March this year. Total gaming revenue last month was $237.7 million.
The 15.4% decline in gross operating profits did nothing to deter the industry, with the Casino Control Commission explaining that it was since casinos spent more money on advertising in a bid to attract more players.
"Earlier this week, the casinos reported tighter profit margins in 2018, but we are seeing results from the investments they've made," said the chairman of the Commission, James Plousis. "The regional economy is benefiting, and the industry is hiring. More than 2,000 jobs are open, including about 700 full-time positions."
Legalized sports betting also made its contribution to the March 2019 numbers. Casinos and their online/mobile sports betting partners reported that they managed to see $11.4 million in revenue last month.  According to authorities, since New Jersey introduced legal sports betting in June last year, players have bet more than $2 billion on sports across the state. 
Speaking for PlayNJ.com, the analyst Dustin Gouker said: "Two billion dollars in bets in nine months shows just how much pent-up demand for legal sports betting existed in New Jersey. As quickly as the industry has ramped up, though, the next milestone should come more quickly. Three billion dollars is certainly within reach by the industry's first anniversary in June."