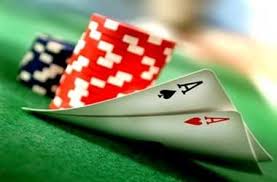 At the beginning of October, the Michigan Senate approved a bill that would give the Michigan Gaming Control Board the power to authorize interstate online poker.  SB 991 now sits in the Committee on Regulatory Reform in the House. Online poker players are hopeful that the bill manages to pass within the couple of weeks left before the House adjourns for the year.
SB 991 passed by a significant margin of 389-36 when state senators voted on October 1st.  The bill's purpose is to amend the Lawful Internet Gaming Act, allowing the MGCB to enter into compacts with other jurisdictions. This will open the door for Michigan players to play against their peers from other states where online poker is also legalized and regulated, as soon as the Michigan online poker market goes live at the end of 2020.
Language from the bill reads:
"The board may enter into agreements with other jurisdictions, including Indian tribes, to facilitate, administer, and regulate multijurisdictional internet gaming for poker by internet gaming operators to the extent that entering into the agreement is consistent with state and federal laws and if the internet gaming under the agreement is conducted only in the United States."
Analysts say that it may be a longshot to expect SB 991 to pass this year, considering that there are only 15 days left before the House adjourns. Also, as matters stand right now, the bill doesn't appear on the official House calendar as a topic to be discussed in a session.
It seems a shame that lawmakers will need to start the process of interstate online poker in Michigan from the beginning if the bill doesn't pass the House vote.
The only states that currently fall under an existing interstate agreement – the MultiState Internet Gaming Agreement – are Nevada, New Jersey and Delaware. The compact allows residents from these states to play at online poker rooms regulated by authorities in these states.