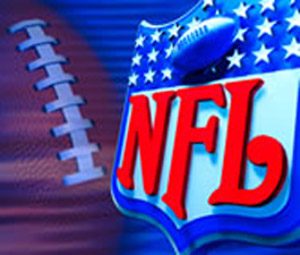 NFL 2020 season kicked off on September 10th, with high hopes that the pandemic wouldn't throw a wrench in the workings of its schedule. But five weeks into the season, with an outbreak of coronavirus in Tennessee and several other postive tests, the NFL has had to revamp its schedule.  Many teams have been impacted by this schedule adjustment, some for the better and some for the worse.
What probably won't change is the fact that Americans will continue betting on one of the biggest sports tournaments in the country.
The American Gaming Association commissioned a national survey ahead of the NFL 2020 season, with results showing that over 33 million American adults (13% of the population) plan to bet on the football league this year.
AGA NFL 2020 Survey Findings
Other findings from the AGA survey, conducted online on the association's behalf by Morning Consult, included these:
34% (11.3 million American adults) will place a bet through legal and illegal online platforms. This is a rise from last year's 29%.
20% – 6.6 million – plan to place bets at physical, legal sportsbooks.
26% – 8.6 million – plan to bet casually through pools, fantasy contests, etc. Interestingly, this is down from 31% compared to last year.
50% (down from last year's 53% ) plan to bet casually with friends, family or co-workers.
When asked who they are most likely to place a $50 bet on to win the Superbowl season, 13% of bettors said that they'd back the reigning champions, the Kansas City Chiefs. 9% said the Dallas Cowboys and the  Baltimore Ravens, the Cincinnati Bengals, the Miami Dolphins, the New England Patriots, the New Orleans Saints and the San Francisco 49ers each got 5% of the bettors' backing.
The President and CEO of the AGA, Bill Miller said"While we've known for a long time that bettors are more engaged fans—particularly when it comes to football—continuing to drive them to the legal market is essential for protecting consumers and the integrity of the games they wager on."