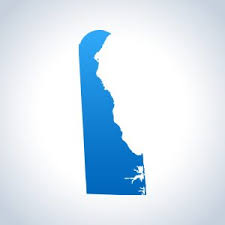 For nearly a decade, casinos in Delaware have been fighting for a tax relief and it seems that they are assured to get it, after a compromise bill was passed on Thursday.
Delaware's House approved the latest draft of the bill at 35-4 that the casinos' tax burden would be reduced by $16.8 million. This will be done by reducing the tax rate on slots revenue by a single percentage point. In addition, the tax rate on table games will be cut in half.
One of the people responsible for leading the fight on behalf of Delaware's casino, Democratic Senator Brian Bushweller said that casinos could "breath a little easier tonight knowing that the ball is back in their court."
"They've got a good future," he predicted.
The relief will be especially felt in areas such as Kent County where the Harrington Casino and Raceway and Dover Downs Hotel and Casino operate.
The Delaware casino industry employs close to 3,000 people across the state.
It's been a rough ride for Delaware's casino industry since slot machines were legalized in the 90's. In just two decades, tax rates have increased a staggering seven times.  Most crippling was in 2009 when the state, seeking a desperate way to help close Delaware's budget deficit, made the rate on slot machine revenue a whopping 43% – double from when the rate was first set at the beginning of the casino industry in Delaware.
It is clear from financial figures posted by Delaware's casinos last year that such heavy tax rates are not sustainable for much longer. Dover Downs, for example, which was forced to pay $75 million to the state and to the Delaware Standardbred Owners Association last year, reported losses of $1 million last year.
Dover Downs CEO, Denis McGlynn pointed out that the industry has generated nearly $4 billion for the state over the years.
"We are in a partnership with the state, along with the horse racing industry, and I think this legislation shows lawmakers are grasping that we need all three partners to be healthy," he said about the compromise law passed on Thursday. "Our financial situation last year shows that's not the case.