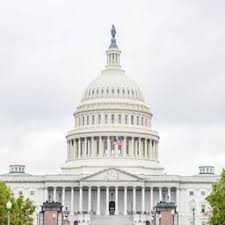 Despite hopes that legal sports betting would come to Washington DC's brick-and-mortar properties before the start of the NFL season, players were disappointed to learn that this won't be the case after all.
The Office of Lottery and Gaming in DC said that there were delays in the process that would have seen a regulated industry launch before September 5th. The authority wants to ensure that a strong regulatory framework is in place before it starts to issue licenses to potential operators.
Unlike many states, Washington DC has no land based casinos or racetracks. It is therefore starting to accept applications from non-gambling properties to offer sports betting.
The lottery's ambitious plan will involve awarding Class A gambling licenses to four sports venues in the capital, namely Nationals Park, St. Elizabeth's East Entertainment and Sports Arena and Audi Field and Capital One Arena.
Certain hotels, bars and restaurants will be issued Class B gambling licenses. There will be limitations to this class in that the properties may not be located within two blocks of the above sports venues (or other future Class A venues).
Several bars and restaurants have already created a coalition to pool their resources and create a shared platform to offset the high costs of running a sportsbook.
The well-known gaming law attorney, Jeff Ifrah, who heads the coalition said: "The concept of having the network of bars together and the terms and the commercial agreements, those are very far along. The current problem is that there's a lot of contingencies around what the regulations are going to look like, and there's been no guidance on that from the lottery."
The licensing process will begin in September this year, and could take around 30-45 days to have a provisional license approved. Operators will need to wait anything between 3 – 6 months to have a standard license approved.
According to the Office of Lottery and Gaming in an email sent to WTOP.com, the authority said that it was "committed to establishing a solid regulatory framework that fosters public confidence and trust in the integrity of sports wagering operations in DC."