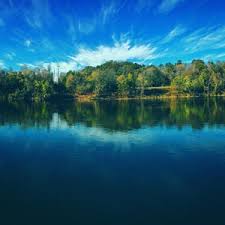 Arkansas Senator Will Bond has introduced Senate Bill 669 which could legalize online and mobile sports wagering in the state. The bill seeks to award sports betting licenses to four casinos or gambling establishments, limiting them to one per county.  The Arkansas Racing Commission will be responsible for the licensing process. At present, Arkansas only allows in-person betting.
The bill, known as the Athletic Event Wagering Act of 2019 comes on the heels of the launch of Arkansas' new casino industry which went live last week.  On April 2nd, Southland Park Gaming and Racing was the first gambling venue to roll out table games.
 The highlights of the proposed bill are as follows:
The state will only award licenses to venues that are located in a county with more than 25,000 inhabitants.
The gambling venue needs to be located at least 75 miles away from the closest casino.
Successful license holders will be allowed to partner with vendors from out of state.
The annual operation fee for third-party online wagering platform will be $10,000.
Sports betting licenses will cost $1,000 and operators will be refunded half this sum if their bid is successful.
License holders will pay a tax rate of 12.5% of gross in-person sports betting revenue and 13.5% on mobile betting revenue.
Sports betting will be limited to players from 18 years and older.
No in-person registration will be required to bet online or via mobile devices.
Betting will be allowed on most sporting events, except WWE wrestling, Special Olympics or events under the auspices of the American Kennel Club.
If Senate Bill 669 is adopted into law, it will make Arkansas one of the few states willing to pay an 'integrity fee' to national sports leagues. These leagues will benefit from 1% of the amount wagered on professional or amateur athletic events within the state.
In February this year, the Racing Commission approved new casino gaming and sports betting rules covering land-based casino gaming and sports betting. Lawmakers now want to expand Arkansas' sports betting market to online and mobile gambling.