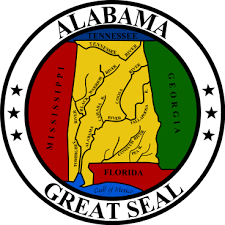 Alabama is considered one of the most gambling-unfriendly states in the US, allowing only a handful of options for players. However, resistance to all things gambling-related is beginning to show signs of crumbling as winds of change start blowing through the country.
With the Supreme Court's decision to overturn a national ban on sports betting, Alabamians watch as other Southern states consider changing their legislation so that they can cash in on gambling dollars, beginning with neighboring Mississippi which has rushed to embrace the changes.
Alabama may be the heart of Bible Belt American, but its residents know that they will be losing out on billions if they don't adopt their own changes. As such, for the first time ever, Alabama voters in both major political parties chose candidates for governor who support the introduction of a state lottery.
This fact has not been welcomed by all. Rich Wingo, a Republican state representative, lamented the changes to Alabama's gambling landscape, which only allows bingo, horse and dog racing bets and a number of tribal casinos where no table games are authorized.
"I dread going back into session, if I'm re-elected, knowing that there's probably going to be fantasy sports, there's going to be the lottery, there's going to be sports gambling, the Vegas-type gambling," Wingo was quoted in The New York Times. "I just feel like we're going to be inundated with this gambling issue."
Consultants for the Republican Party say that there exists overwhelming support for a state lottery, and there is definitely less resistance to the idea even by those traditionally in opposition, such as pastors.
According to Don Siegelman, the former Democratic governor who has been a long-time supporter of a lottery in Alabama, "there's been a change in attitude."
"A slight change in attitude," he said, "maybe an unwitting change in attitude."
"I don't think the evangelicals would organize and execute a plan to defeat sports betting with the same passion and enthusiasm that they mustered in 1999," he predicted, referring to evangelicals' victory in keeping the idea of a state lottery at bay nearly two decades ago.
Why is Alabama slowly starting to warm to the idea of gambling? Some say that secularization is on the rise, and with it comes a generation that is more open to gambling. Others say that gambling is actually alive and kicking – albeit illegally – in the state already, and it is just a matter of time before the state sees logic in keeping gambling dollars within its borders.