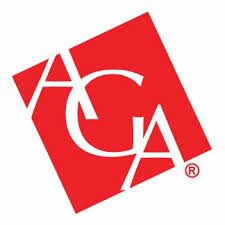 The American Gaming Association, the offical trade group for the nation's gambling industry, has released a report where it calls for changes to payment options available in casinos.
The group began writing its set of policy guidelines for casino payments over a year ago, but it has gained extra momentum in this pandemic era, with more people seeking to pay with safer methods than every before.
According to the AGA:
"The principles come at a time when the majority (57%) of past-year casino visitors report the option for digital or contactless payments on the casino floor is important to them because of the COVID-19 pandemic."
The report calls on gambling regulators across the nation to update their laws and allow casinos to intgrate cashless options for their gamblers to use.  The AGA said that visitors should be allowed to pay via digital avenues, especially since more and more people are moving towards digital for work and leisure.
"Recent AGA research found that 59% of past-year casino visitors are less likely to use cash in their everyday lives because of the COVID-19 pandemic," read the AGA statement.
In present day America, only a small number of brick-and-mortar casinos offer cashless transactions, which include credit and debit cards, as well as Apple Pay, PayPal and other recognized apps.  US online casinos offer a much larger range of banking methods, all of them cashless due to the nature of the industry.
The president and CEO of the AGA, Bill Miller, spoke to Fox Business, saying that advancing opportunities for digital payments has been one of the top priorities for the group. He said that this aligns with gaming's role as a modern, 21st century industry, and bolsters the AGA's already rigorous regulatory and responsible gaming measures.
"The COVID-19 pandemic made it all the more important to advance our efforts to provide customers with the payment choice they are more comfortable with and have increasingly come to expect in their daily lives," he said.