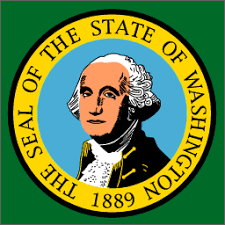 Governor Jay Inslee signed a new bill into law this week, essentially allowing Washington tribal casinos to start offering sports betting on their properties. It will still be a few months –  at best – until legal sports betting is available at these casinos, due to the fact that COVID-19 has shuttered up nearly all places of entertainment around the United States. However, when the coronavirus danger eventually passes, patrons will be allowed to bet on sports events within the casino premises, thanks to HB 2638.
Another obstacle to legal tribal sports betting in Washington is the fact that the state still needs to negotiate compacts with those tribes that have expressed interest in offering it in their casinos. There are currently 29 tribes in Washington.
Authorities say that they will wait until the pandemic passes until they enter into negotiations.
"It feels timely that everything we've been saying is funded by our (tribal) government gaming is now in jeopardy," noted Rebecca Kaldor, the executive director of the Washington Indian Gaming Association. "And so, the silver lining is that this will be an added amenity tribes can use to get our communities back up and running in a healthy way.
Pre-coronavirus, Washington state tribes took in over $2.8 billion each year through legalized gambling.
Washington now becomes the 21st state to legalize betting on sport.  Unfortunately, the event was not marked in the same way it would've been if the virus wasn't ripping through the country. Indian gaming tribes and sponsors were not on hand to join in the celebration, and Inslee was alone when he signed HB 2638 into law.
However, the governor gave a statement, saying that the bill will "give people an opportunity to participate in a new gaming activity that is safe and well-regulated by the tribes."
Kaldor added that the Washington Indian Gaming Association was excited that the bill "got over the finish line" with the governor's signing.
The state chose a more restricted approach to legal sports betting than other states, preferring to limit the pastime to tribal casinos only. Washington will not legalize online or mobile sports betting.