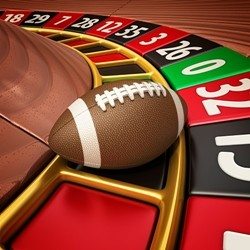 Another US state is putting itself in line to regulate and legalize sports betting should federal laws be changed. West Virginia's State Finance Committee approved a sports betting bill which would allow wagering on sports at the four casinos and the National Historical Landmark and resort, the Greenbrier. 
It took the Finance Committee nearly 4 hours of debate to approve the bill which will place sports betting under the authority of the West Virginia Lottery Commission.  On every $10 wagered on sports, around 30c will go to state coffers.  Twenty seven percent of the revenues generated will go to the state casinos.
The committee rejected two amendments that would have dramatically changed the approved bill.
 The proposed Senate Bill 415 will come into effect only if the Supreme Court overturns the current PASPA laws that bar most states from allowing sports betting.  The State Lottery will be authorized to issue licenses to the casinos who will then be able to offer sports wagers on their premises, as well as through smartphone applications.
One of the amendments proposed was put forward by Senator Doug Facemire who suggested that the Lottery operate the sports betting app. His argument was that the state would be able to take a greater cut than the proposed 10% state tax on casino profits from sports betting. Saying that the 10% was totally insufficient, Facemire said: "If we're going to take these people's money, it should be our objective to retain as much of that as we can for the state."
 "We all know there's a lot of money there," he noted, "or all these casino lobbyists wouldn't be here trying to get it." 
The proposed amendment, however, was shot down by the committee, which said that the state would have no liability for any losses as these would be carried by the casino. 
Another amendment rejected was one suggested by Senator Michael Maroney who wanted to allow Limited Video Lottery locations to offer sports betting. His argument was that the state would be able to earn much more revenue if they were getting a cut from LVL at over 1,600 bars and clubs. It would also allow sports betting accessibility to those people who don't necessarily live near one of the five gambling casinos in West Virginia. 
Maloney's suggestion was rejected by a 4 – 12 margin.