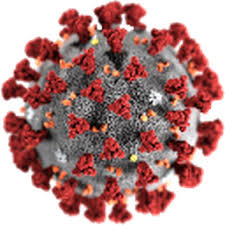 Practically overnight, the US sports betting industry has had to adapt to a new reality, as hundreds of live sporting events were cancelled one after the other. The coronavirus cut nearly all betting markets as leagues cancelled or postponed their seasons. COVID-19 has dealt a major blow to the sports betting industry.
Suddenly, sports betting companies such as FanDuel and DraftKings have had to scramble to find other things for their customers to bet on, after losing all major sporting markets, including March Madness, and the suspended NBA, NHL and MLB seasons.
The Business Insider quoted an industry advisor who explained how media and sports betting companies are cutting costs in a bid to keep afloat.
"Everybody is hunkering down and preparing contingency plans to keep their businesses operating," he said. "They're thinking through how to, frankly, preserve their employee bases and trying to avoid having to lay people off."
The situation has naturally hit physical gambling and sports betting facilities the hardest, with most retail locations and casinos across the US shutting down. Since they don't have customers right now, many of these facilities will undergo some type of financial hardship.
Online gaming groups are obviously better off because they don't rely on the physical presence of their customers. However, with limited markets, they have had to find others to keep their customers happy. Some of them, like DraftKings and FanDuel, are offering pools on TV shows and politics. International events that haven't yet been cancelled, such as horse racing and rugby are also being offered.
With most league seasons suspended or cancelled for the coming months, sports betting groups are hanging all hope onto the fall NFL season.  Nobody can guarantee that the season will even take place or that the players will all be in good health by the end of the summer.
For now, the US sports betting industry is making do under the circumstances, while it looks ahead to better days.