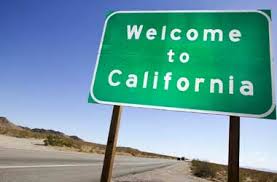 A Native American coalition has brought forward a proposal that has ignited the gambling dialogue in California once more. The tribes propose a 2020 ballot that could see sports betting legalized at Indian gaming casinos and licensed racetracks in the Golden State. A successful ballot vote would allow wagering on professional and college sports. Some amateur sports would be allowed, although betting on high school sports would be off the table.
The Los Angeles Times reported that eighteen tribes, led by the Pechanga Band of Luiseno Indians, filed a request with the state attorney general's office. Other supporters of the initiative include the Agua Caliente Band of Cahuilla Indians, the Barona Band of Mission Indians, the San Manuel Band of Mission Indians and the Morongo Band of Mission Indians. Several of the tribes operate casinos in California.
The chairman of the Pechanga tribe, Marc Macarro said in a statement that "Californians should have the choice to participate in sports wagering at highly regulated, safe and experienced gaming locations."
"We are very proud to see tribes from across California come together for this effort, which represents an incremental but important step toward giving Californians the freedom to participate in this new activity in a responsible manner," he added.
To qualify for the initiative, the tribal gaming compact needs to collect the signatures of 997,139 registered voters. Analysts believe that they won't have any problem making the ballot.
The tribal initiative comes several months after two Democratic lawmakers, Assemblyman Adam Gray and Senator Bill Dodd, put the question of legal sports betting in California on the table.
Poker rooms and other non-casino card clubs in California are expected to object to the tribal sports betting proposal, which explicitly leaves them out of the industry.
The president of the California Gaming Association, Kyle Kirkland, said that the card clubs would be "disappointed at any initiative that allowed sports betting but that didn't include" these clubs.
Steve Stallings, speaking as chairman of the California Nations Indian Gaming Association, said that the initiative allows sports wagering in a responsible manner, and provides for "transparency and strict regulation."