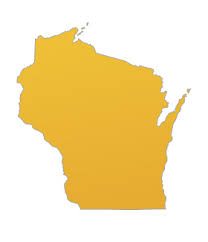 The Menominee Indian Tribe and the Stockbridge Munsee Band of Mohicans have asked Wisconsin's State Department of Administration to block the expansion of a gambling hall belonging to a rival tribe. The two tribes say that the Ho-Chunk Nation of Wisconsin's plans to expand its Wittenberg Casino has the potential to negatively affect smaller tribes in the area. They also claim that the $33 million expansion of an existing gambling hall does not fit Governor Scott Walker's criteria that he established for Native American gambling growth in the state.
Ground was broken at the new Ho-Chunk Nation facility last month, where the tribe plans to establish an 86 room hotel, and a new restaurant and bar area. Gaming facilities will be increased significantly: The tribe plans to increase its slot machines from just over 500 to 778, and will add 10 table games and a high-roller area for big spenders.
The two objecting tribes believe that allowing such a large expansion project east of Wausau essentially violated the terms of the Ho-Chunk Nation's tribal compact with the State of Wisconsin.
Last year, the Menominee Tribe, together with Hard Rock International, put forward a proposal to build an $800 million off-reservation casino at the Dairyland Greyhound Park, a defunct facility in Kenosha. Despite the fact that the proposal was approved by the federal Bureau of Indian Affairs, and the fact that the casino would have created many employment opportunities, Governor Walker was able to block it. The Menominee say that the Ho-Chunk Nation's expansion plans are in direct conflict with the criteria that the Governor used to reject their own Kenosha project.
A spokesman for the Department of Administration, Steve Michels, explained the difference between the two projects.
"The question in the Kenosha casino proposal was whether private land would be taken into trust by the United States for the Menominee so a tribal casino could be constructed on that land," he said. "In such a case, the governor has broad authority to approve or deny taking the private land into trust."
"In this case," said Michels, "the question is whether the Ho-Chunk Nation's expansion on the parcel violates the provisions of the Ho-Chunk Nation's compact. It does not."