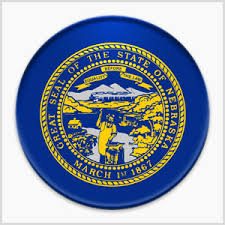 There has been a steady rate of growing support for gambling expansion in the state of Nebraska lately, and proponents are hoping that they will be able to take the issue to a November referendum. A group, named Keep the Money in Nebraska, has told the media that that it has managed to gather 130,000 signatures – more than the required number to have the question of gambling expansion put on the ballot and voted on by the people. The group's main argument is that Nebraskans wager regularly at casinos across the border, yet the state sees no financial benefits from this practice and is missing out on important revenue.
Keep the Money in Nebraska is seeking a change to Nebraska's constitution that will allow commercial casinos to be established. At present, most games of chance are banned by the state, although horse racing, the lottery and keno are allowed under Nebraska gambling laws.
The group is also pushing for support on another two petitions which would specify how new commercial casinos are regulated, as well as how the money collected from their tax is distributed. The other two petitions have thus far had over 90,000 people each signing on them.
There have been attempts made in the past to have poker classified as a game of skill, however these efforts came to nothing and a 14-16 vote against the proposal finally buried the proposal.
Keep the Money in Nebraska argues that around $400 million is spent by Nebraskans each year at Iowan-run casinos. It says that if state residents are gambling anyway, they would rather see the money benefit Nebraska. The group estimates that Nebraska is losing out on up to $120 million each year.
State Senator Tyson Larson was quoted as saying: "I ihink it's like 90 percent of Nebraska residents live within 75 miles of a casino, but none of them are in Nebraska. It's a terrible issue. Opponents of gaming talk about the social ills that come with it, but the thing is we have those social ills but we don't have the economic benefit to go along with them."
Keep the Money in Nebraska is largely funded by Ho-Chunk, the Winnebago Tribe of Nebraska's economic development corporation, which donated a large portion of the $1.25 million which the group has officially raised. Ho-Chunk is eyeing plans to operate a casino on Atokad Downs, a South Sioux City racetrack which closed several years ago.
As with all proposals to expand gambling in certain areas of the United States, there is expected to be a lot of opposition to Keep the Money in Nebraska's campaign. Religious groups are already sharpening their battle swords, while a lawsuit is expected to be filed in the hope of blocking a November vote.