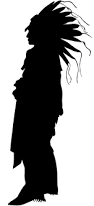 Despite a stay-home order until the end of May by Washington State Governor, Jay Inslee, some tribal casinos have decided to open their facilities on reservation land. More of the 22 tribes that operate 29 casinos are expected to follow.
On April 27th, the Coeur d'Alene Tribe opened its casino in Worley, Idaho. On May 5th, the Kalispel followed suit in Cusick and Airway Heights.
Inslee extended the stay-home order for a month on May 1st. However, he said that he would be seeking ways to open some businesses before then.
Other tribes have said that they are currently evaluating the situation before making a decision about opening their facilities.
The chairman of the Puyallup tribal council, David Bean said that a reopening would "happen very carefully, with the same thought and consideration for the overall health and welfare of our community," including employees and customers.
Bean said that the tribe closed its casino in order to decrease the COVID-19 infection rate, and it would reopen with the same mindset.
He added that the Puyallup tribe is "putting people over profits" by closely monitoring Washington state health data.
Those casinos which have already opened have made significant operational changes, following a deep clean of their facilities. Some have installed plexiglass fields, while others have shut down certain gaming machines to retain social distancing between patrons.
One significant change being mulled by the Stillaguamish tribe is to ban smoking altogether – the first time such a policy has been adopted by a tribal casino.  The general manager of the tribe's casino said that it wanted its employees and customers to be able to function in a smoke-free environment, but it would provide outdoor smoking areas.
Casinos will provide hand sanitizers and ensure that no more than 800 customers enter the facility at one time – less than 50% capacity.